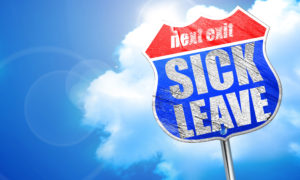 Effective July 1, 2017, Chicago employers are now subject to new paid sick leave laws. Employers with one or more employees must now provide paid sick leave to most employees, including temporary and part-time employees. The law requires that employers accrue at least 1 hour of paid sick leave for every 40 hours worked by the employee, up to 40 hours of paid sick leave per year.
The Chicago law covers all employers, including nonprofits, who maintain a business facility in Chicago, including those who are required to obtain a business license to operate in the City. The term "business facility" includes all fixed locations where business is conducted, including an office, factory, warehouse, store, restaurant, storage facility, and even a residence where an employer employs a domestic worker. The Chicago law is effect for an employee who works at least 2 hours in a 2-week period while physically present in the City and works at least 80 hours in any 120-day period. Some exemptions may apply. The law even covers employees who would normally be "exempt" from most overtime and similar laws.
The sick leave accrued may be used by an employee for a variety of reasons, including family illness or injury, and can be used in minimum increments of 4 hours (or less if the employer consents). An employee who does not use his or her accrued paid sick leave may carry over half of unused time, up to 20 hours, to the next year. Employers may require that an employee provide up to 7 days' advance notice if the paid sick leave is reasonably foreseeable, but must allow the employee to provide notice by phone, email, or text message on the day of the absence if the leave is not reasonably foreseeable. An employer may require an employee to provide a medical certification justifying any leave of absence that will exceed 3 consecutive work days.
All Chicago employers should review and revise, if necessary, their written policies and practices on paid sick leave to ensure compliance with the new law. Most policies already in effect may need to be revised because of the expanded permissible uses of paid sick leave listed in the law and to add carryover rights. Employers may draft policies that are more generous to employees than the Chicago law, but policies may not be more restrictive. For example, Chicago employers may not require medical certification for absences of 3 consecutive days or less. Finally, employers should retain records listing paid sick leave earned and used for at least 5 years.
The paid sick leave law for Chicago employers represents a divergence from past employment laws, policies, and practices in the State of Illinois. Employers can face substantial consequences for violations, including a fine up to $1,000 per day per affected employee, plus lost wages and injunctive relief. Employers should pay particular attention to ensure strict compliance with the law, and should seek assistance from an attorney when necessary to revise written policies or obtain advice for particular circumstances.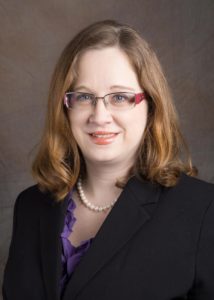 Sandra Mertens
smertens@gcklegal.com