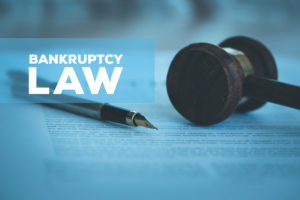 Damages for stay violations are allowed under Section 362(k) of the Bankruptcy Code.  Section 362(k)(1) provides that "[e]xcept as provided in paragraph (2), an individual injured by any willful violation of a stay provided by this section shall recover actual damages, including costs and attorneys' fees, and, in appropriate circumstances, may recover punitive damages."  Given this language, a split now exists as to whether the term "individual" includes corporations for purposes of Section 362(k).
The case of In re Prairie Trunk Railway, 125 B.R. 217 (Bankr. N.D.Ill. 1991), stands for the proposition that only natural persons are "individuals."  Therefore, neither corporations, partnerships nor associations, can recover damages under the Bankruptcy Code for willful violation of the automatic stay.  A similar conclusion was reached in In re Spookyworld, Inc., 346 F.3d 1 (1st Cir. 2003).  Here, the court noted that while the Code does not define "individual," several provisions indicate that the term was not meant to include corporations.  For example, the Code defines "person" to include "individual[s], partnership[s], and corporations[s]." See, Section 101(41).  Similarly, Section 101(9)(A)(i) of the Bankruptcy Code defines "corporation" to include an "association having a power or privilege that a private corporation, but not an individual or a partnership possesses." Id. at 7.  Spookyworld noted that this did not mean that a corporation was without a remedy.  Rather, corporations and other non-individuals remain free to petition the bankruptcy court to award damages for automatic stay violations pursuant to their Section 105(a) power. Id. at 8.  See also, In re Chateaugay, Inc., 920 F.2d 183, 186-87 (2nd Cir. 1990) (holding that a bankruptcy court may only impose sanctions pursuant to Section 362(h) (now Section 362(k)) for debtors who are natural persons.); Goodman v. Knight, 991 F.2d 613, 618-20 (9th Cir. 1993); In re Jove Eng'g, Inc. 92 F.3d 1539, 1549-53 (11th Cir. 1996); In re Just Brakes Corp. Sys., 108 F.3d 881, 884-85 (8th Cir. 1997); In re Ontario Entertainment Corp., 237 B.R. 460, 471-72 (Bankr. N.D.Ill. 1999) (Corporate Chapter 11 debtor had no standing to seek damages for landlord's alleged violations of automatic stay.); In re Pittsburgh-Canfield Corp., 283 B.R. 231 (Bankr. N.D.Ohio 2002); and In re Fashion USA, Inc., 301 B.R. 528 (Bankr. C.D.Ill. 2003) (Only a natural person can qualify as "individual" authorized to recover damages for injuries that he or she sustains from a willful violation of the automatic stay; corporation is not such an "individual".)
In re Magallanez, 403 B.R. 558 (Bankr. N.D.Ill. 2009), dealt with this from a slightly different context.  In this case, U.S. Bank, a creditor in Magallanez, sought damages against another creditor in that case for the latter's violation of the automatic stay under Section 362(a)(4) of the Bankruptcy Code.  The court denied the motion holding that (a corporate mortgage lender, as artificial entity, was not "individual," such as might seek to recover damages for another creditor's violation of the automatic stay in recording its judgment while stay was in effect.
In re GYPC, Inc., 2021 WL 5561016 (Bankr.S.D.Ohio Nov. 22, 2021), came to the same conclusion, noting that Section 101(41) defines a "person" as including "individuals, partnership, and corporation."  It then stated that "because corporate entities such as GYPC do not have the benefit of a statutory private right of action for a stay violation, they must proceed under a Section 105 civil contempt theory."  Id. at *2.
Similarly, the court in In re Windstream Holdings, Inc., 2022 WL 5245633 (S.D.N.Y. Oct. 6, 2022) noted the Second Circuit precedent holding that Section 362(k) "is inapplicable to corporate debtors." Id. at *9.  Citing to Chateaugay, it identified Section 105(a) as the source of authority to issue sanctions for willful violations of the automatic stay.  Id.  This, in turn, implicated the Supreme Court decision in Taggart, which held that under Sections 105(a) and 524, a court is authorized to "impose civil contempt sanctions when there is no objectively reasonable basis for concluding that the creditor's conduct might be lawful."  Therefor, the typical standard under Section 362(k), i.e., that so long as the violator possessed general intent in taking actions which have the effect of violating the automatic stay, the intent requirement is satisfied," must give way to the "no fair ground of doubt" standard that the action violated the stay.
The case of In re A&C Elec. Co., Inc., 188 B.R. 975 (Bankr.N.D.Ill.1995), has come to the opposite conclusion.  It held that a corporate debtor falls within the definition of an "individual" under then Section 362(h) (now Section 362(k)) and, therefore, can seek to recover its damages for a willful violation of the automatic stay.  Support for this position is also found in In re Tel-A-Communications, 50 B.R. 250, 253 (Bankr. D.Conn. 1985); Budget Serv. Co. v. Better Homes of Va., Inc., 804 F.2d 289, 292 (4th Cir. 1986); U.S. v. INSLAW, 113 B.R. 802, 820 (D.D.C.1989); In re Atlantic Business and Community Development Corp., 901 F.2d 325, 329 (3rd Cir.1990); and In re Diamond Indus. Corp., 265 B.R. 707, 715 (Bankr.D.Virgin Islands 2001) ("Although §362(h) speaks only of individuals obtaining such relief, a corporate debtor also may qualify.)

Matthew T. Gensburg
[email protected]